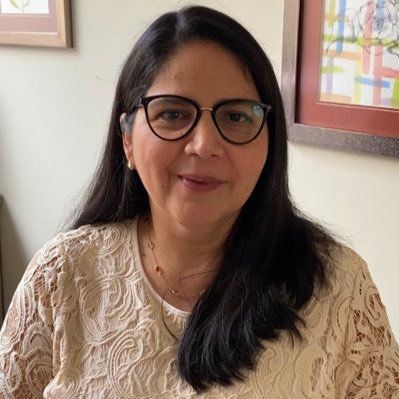 Cinthya Game Vargas
Vice-ministre de l'éducation, Équateur
Date d'intervention:
Dr. Cinthya Game Vargas serves as Vice-Minister of Education in Ecuador. She holds a PhD in Education from the Universidad Nacional Mayor de San Marcos, Lima, Peru. Doctorate in Socio-Educational Research from ESPE. She has obtained two master's degrees in education and four diplomas in teaching. She received her bachelor's degree in Educational Sciences from the Catholic University of Santiago de Guayaquil.
She has worked as a consultant in SENESCYT, Ministry of Education, Higher Education Council (CES), Council for Quality Assurance in Higher Education (CACES), Cantonal Council of Children and Adolescents of Guayaquil and the Municipality of Guayaquil.
She has extensive experience and recognized trajectory in the teaching field, in initial, basic, middle and higher education, in institutions such as the German Humboldt School, Duale Schule, Tomasito Initial Education Center, Espiritu Santo University, Vicente Rocafuerte Laic University, San Gregorio de Portoviejo University, Santiago de Guayaquil Catholic University, Casa Grande University, Ecotec University, she is a researcher for the Research and Development System of the UCSG (SINDE), the Latin American Network OMEP for Ecuador, among others.
Educational advisor for several middle and higher education institutions, she has been involved in private initiatives with innovative educational projects. President of OMEP Ecuador, founding Vice President of Discovering Latin America in Brazil, Director of the Youth with a Future Project, Pedagogical Coordinator of the Environmental Care Project, and active member of the National Board of Education in Values.
Throughout her career, Dr. Game has demonstrated her commitment to education and above all her dedication to children and young people, aware of the importance of their education for the growth of the country.
Lire la suite
Restez connecté(e)
Événements passés Cinthya Game Vargas