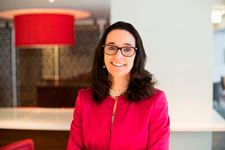 Teresa C. Barger
Cofondatrice et directrice générale, Cartica
Date d'intervention:
Teresa Barger is a co-founder and CEO of Cartica.
Ms. Barger spent 21 years at the International Finance Corporation investing in emerging markets companies in nearly all regions of the world. Almost all of her investments were in equity with a few debt investments. At IFC, among other positions, she was Division Manager for Africa, Deputy Director of Credit/Investment Review, and Director of Private Equity and Investment Funds. In that post she created the first index for EM private equity and co-founded the Emerging Markets Private Equity Association (EMPEA). Ms. Barger also developed the first two corporate governance funds in the Emerging Markets, for Korea and Brazil. She was subsequently Director of Corporate Governance and Securities Market Development. In this position she was responsible for the governance aspects of IFC investments and using governance as a value addition strategy. She also created the innovative Gemloc bond fund, index, and market development program for local currency bonds.
Before joining IFC, Ms. Barger was with McKinsey & Company. She is a member of the Council on Foreign Relations and serves on the boards of EMPEA, ANERA, and Gazelle Finance (an SME fund for Eurasia). She also serves on the Advisory Councils for the Pacific Pension and Investment Institute and the Global Corporate Governance Forum.
Ms. Barger received her AB magna cum laude from Harvard College and her MBA from the Yale School of Management. She did post-graduate work at the American University in Cairo. She speaks Arabic and French.
Lire la suite
Événements passés Teresa C. Barger